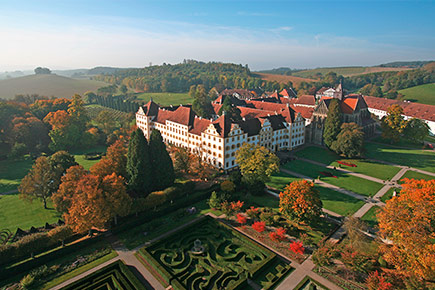 Salem casle was founded in 1134 and is one of the most important cultural monuments on German territory. Its centre has always been the Gothic cathedral. As part of a visit to the Bodensee Germany, the castle is a great place to visit.
After the Middle Ages, Salem experienced a second period of prosperity in the Baroque period. At this time the magnificent interiors of the baroque building such as the Kaisersaal, Library and Abtsalon were created.
In January 1802 Salem passed into the possession of the Earl of Baden, was a palace until 2009 and is now administered by the state of Baden-Württemberg. Since the end of the 13th century vineyards have been one of the main activities of the Salem monks.
Salem casle – ideally in combination with a trip to the affenberg
The trip to Salem Castle can be very well combined with a visit to the Affenberg Salem. The Affenberg Salem is not far from the castle and offers families with children in particular a welcome variety.