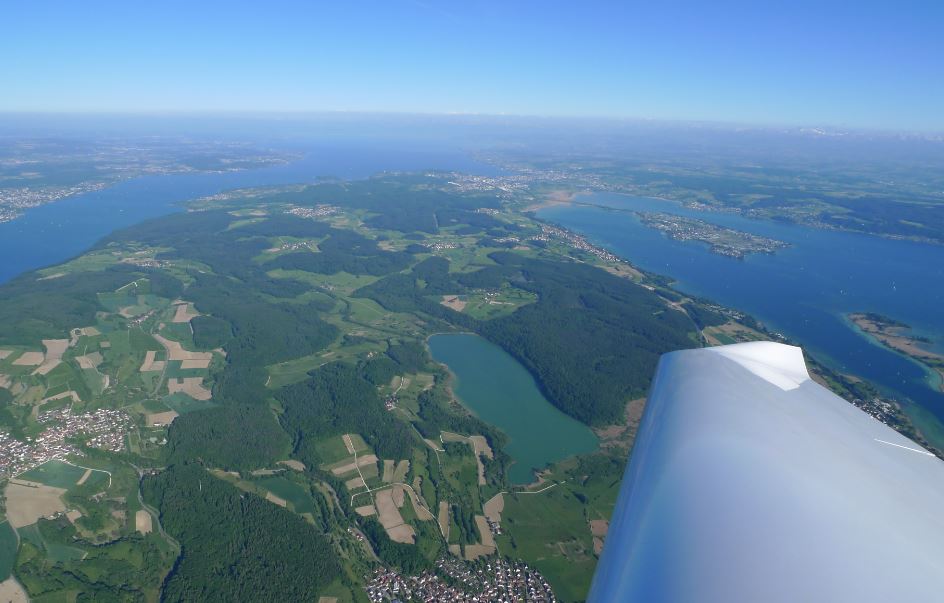 Konstanz am Bodensee is most beautiful when viewed from the air. Only then the geographical characteristics of the region and the fascinating nature become clear.
To be able to see the world from the air? I was able to fulfill this wish many years ago and since then I like to fly over Konstanz am Bodensee and many other places near the lake.
Zell am See, Konstanz am Bodensee or another destination? Everything can be reached by plane.
Sightseeing flights by plane are an unforgettable experience. Be it for a small trip in the air, for an alpine flight to the Säntis, for a flight with a stopover for lunch e.g. in Zell am See or Locarno.
A one-hour sightseeing flight allows to see all the sights at Lake Constance from the air. In summer, as in winter, flying is fascinating and gives an unusual feeling of freedom.
The sightseeing flight blog shows some of my flight experiences around the Bodensee Germany.
From time to time I take people along for a share of the costs. If you want to know when I will fly over the Lake Constance again, you can contact me here.