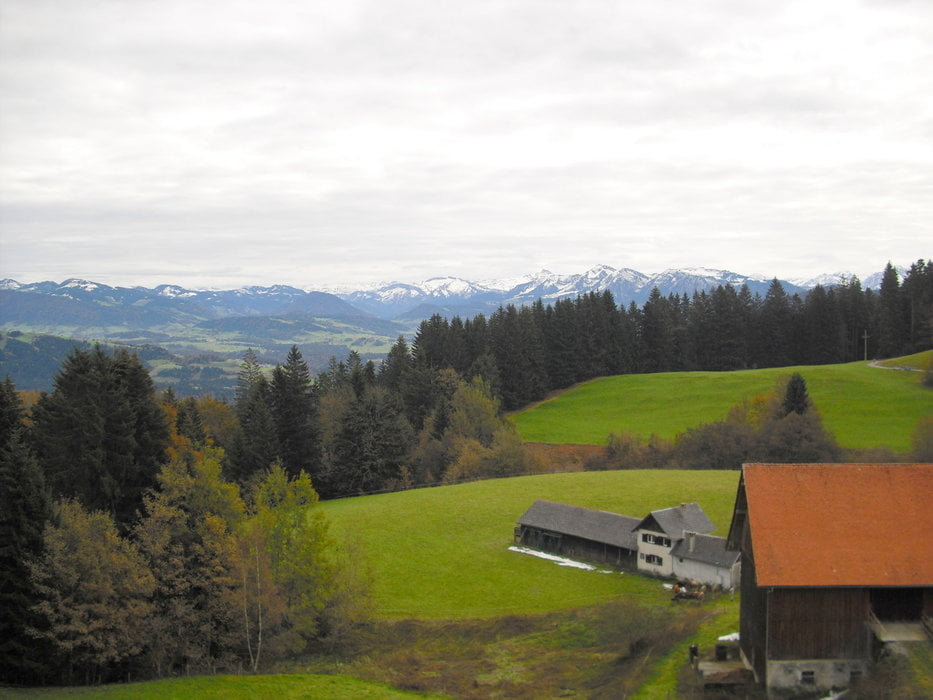 Pfänder Bregenz is one of the most popular tourist destinations on the Austrian side of the Lake Constance. The way leads via a cable car from the city centre directly to the mountain. Unfortunately, this variant is a regular weekend attraction for locals as well as tourists, so that you have to wait a long time for the cable car sometimes. Nevertheless, the mountain is worth a visit. You can enjoy the view of the Rhine valley and the lake from the viewing platform. A wildlife park also guarantees a fun trip for children. If you are planning a lunch with a larger group, it is definitely worth making a reservation in advance.
Alternative route via Fluh
The way to the Pfänder via Fluh is a good alternative to the standard trail from Bregenz.
The car park on the Fluh, high above Bregenz, is quickly reached. Pure sunshine and a wonderful panorama are already offered when you get out and accompany the ascent, a wide path, to the right up the road towards Pfänder. The path leads through a forest and the sun follows on the way.
Always following the main path of the yellow-white signs, you reach the summit station of the Pfänderbahn, where you can indulge in sunbathing on the panoramic terrace and enjoy the fantastic view of Germany over the Bregenzerwald to Switzerland.
The same route takes you back to Bregenz Fluh. A welcome change and also few tourists than on the standard routes.